The Easiest Backup Tool for Linux Desktop
Before Oak Backup: Awkward cron configuration that takes days to fine-tune. No feedback when backups run... or not. High risk of data corruption because backups are stored in a custom format.
With Oak Backup: Simple setup that takes minutes to complete. Intuitive feedback when backups run. Backups stored in plain files that last forever.
Have a look at Oak Backup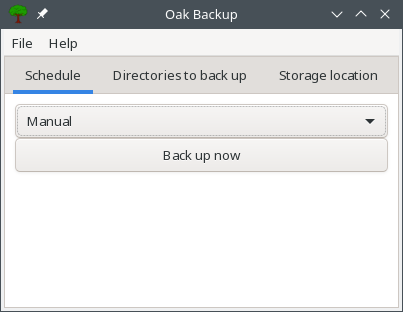 Features
Data control
Oak Backup backs up your data to your own cloud account. It never saves them on our servers.
Backups that last forever
Oak Backup stores your backups in plain files so you don't depend on any tool to restore them.
Automated backups
Oak Backup regularly takes backups of your files. You choose the frequency.
Speed
Oak Backup backs up only the files that changed since the previous backup.